Cindy Owens Shay
Sales Associate
---
Cindy Owens Shay
Sales Associate
Phone:
Phone:

M:

937-243-2285

937-243-2285

mobile

Phone:

O:

614.889.0808

614.889.0808

office
Office:
Office:

Coldwell Banker King Thompson

4535 W Dublin Granville Rd
Dublin, OH 43017
Subscribe to Cindy's Monthly eNewsletter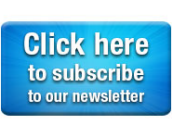 As the preeminent residential real estate brokerage in central Ohio, and part of the largest family of exceptional real estate firms in the nation, Coldwell Banker King Thompson has the strength, skills and strategies to help you buy or sell your home quickly and efficiently.

Coldwell Banker King Thompson offers each of our individual customers an extensive array of personalized, professional services. Our innovative advertising and promotions are designed to spotlight each property to portray its many advantages while reaching a global audience.

If you are ready to buy or sell a home, call me. Your real estate transaction will be handled with the courtesy, respect and professionalism you deserve. Coldwell Banker King Thompson: As always. . . The Quality Choice.

I have been in the Real Estate profession since 1994.  I enjoy helping buyers and sellers with their needs in the Real Estate market.  I am dedicated to providing the best possible service to my clients.  I realize that since this is truly a milestone in the lives of most people; it should be an exciting, memorable experience and as stress free as possible. 
Community Involvement
I received the yearly Coldwell Banker King Thompson Dan Goldman Community Service Award for 2016.
I am very active in the Marysville and Union County area.  I am a member of the City of Marysville Planning Commission.  I am a past board member of The United Way of Union County, past president of the Marysville Association of Realtors and an active member of the Union County Chamber of Commerce. 
 Union County Adult Learning Opportunities
Education and Training
I have gotten sales awards from the Ohio Association of Realtors from 1998-2005 receiving the 2.5 Million Dollar Award from 1998-2004 and the Presidents Club in 2005.  I have also received sales awards from my previous Real Estate Company.  My most memorable award was the "Ethics Award" in 2001. 
Areas of Expertise
I am a full-time Realtor that has been selling homes and helping buyers buy homes since 1994. 
Testimonials:
I cannot say enough about how easy Cindy made the process of selling my home. Other than going to closing I never had to go anywhere to sign or meet, she came to me truly did all the work. Thank you, thank you, thank you!  -- Tim
I met Cindy through the Planning Commission so I had high expectations when I asked her to sell my home. She exceeded my expectations by bringing in a full price offer in 7 days and then walking everything through the process. We had some hiccups due to outside influences but Cindy made sure the sale went through and was there to help us at every turn.
I highly recommend Cindy for anyone looking to buy or sell a home in the Marysville area. -- Martin
Personal Background
I have two grown children.  I waited until they were older before becoming a Realtor.  I now devote the majority of time to my profession whether it is serving my clients, serving on committees at the State level or helping this community. 
Services Available
The Web is where most people are looking at homes.  At Coldwell Banker we not only use our site, kingthompson.com,  but we use coldwellbanker.com, Realtor.com, OpenHouse.com,Trulia.com,Zillow.com and several others. 

Vision
I want to help you make your next real estate transaction an enjoyable experience.